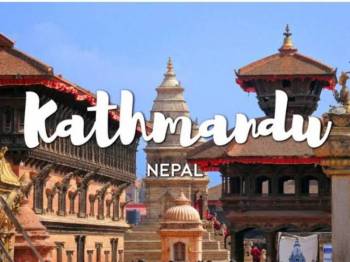 Post breakfast in the morning, and get ready to explore Kathmandu.
Start off by visiting one of the most revered Hindu pilgrimage sites - the Pashupatinath temple, where the holy sadhus pray and cremations take place along the Bagmati river.
You will then continue to the holiest shrine for the Buddhist culture in Nepal - the Boudhanath Stupa where thousands of pilgrims from different religions gather here daily to perform a ritualistic circumnavigation.
Then, you will be taken to Patan (earlier called Lalitpur) which is separated from Kathmandu only by the Bagmati River and is the second largest town in the valley.
Visit Patan's central Durbar Square which is an architectural center point with a far greater concentration of temples per sq. meter than in Kathmandu or Bhaktapur.
Visit the Royal Palace, Krishna Mandir, and some beautiful Buddhist monuments in Patan Durbar Square and carry your journey further.
You will then go to Swayambhunath the golden spire of the 5th-century Swayambhu stupa is adorned with a colorful fluttering of prayer flags; it crowns a hill overlooking the Kathmandu Valley and offers fantastic views over the city of Kathmandu. Swayambhunath is one of the most recognizable symbols in Nepal and the painted eyes of Buddha watch all who ascend the worn stone steps.
Return back to the hotel for an overnight stay in Kathmandu.