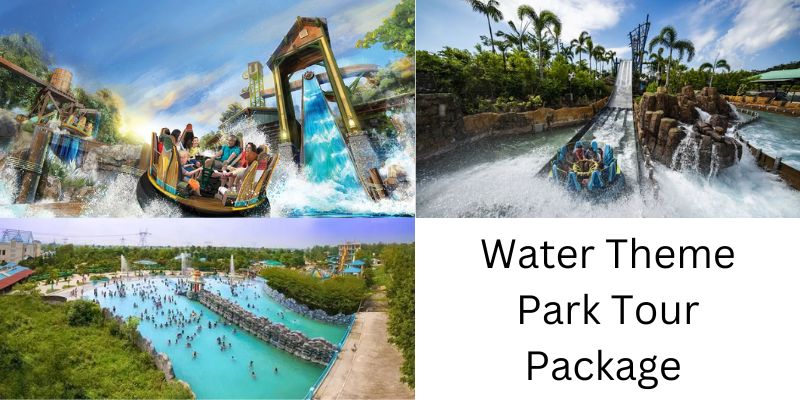 If you want a few hours with a perfect medley of an adrenaline rush, bonhomie, and some splashy entertainment. Then don't worry, here is the perfect solution with water theme park tour packages. Nothing is comparable to the pleasure of going down a water slide or the excitement as the roller coaster goes. This giant dip can push away even the most stubborn worries you.


The water theme parks are the destinations that lure every age group, especially kids. As the weekends and vacations approach, people along with their families or friends plan a one-day itinerary to spend quality time and relive their childhood. With numerous water rides and swings, from magic shows to rain dances, the water theme parks ensure loads of fun for all. There are hundreds of water theme parks all over the country. All you need to do is look for the perfect water theme park tour package that gives the best at good prices. So, get ready to rejuvenate yourself with some simple fun and frolic at the best theme parks in and around the country.

A trip to a water theme park can be an incredibly fun and memorable experience for a family or a group of friends. But let's accept that waiting in hour-plus lines, getting sunburned and spending money on costly bottles of water can make it feel a bit less magical. Luckily, a little exploring and planning can help you save money, skip the long queues and avoid toddler tantrums.
Some reasons that make water theme parks tour package best to take with your family on your next trip-

Power Booster
All the water slides, rides, and other activities are all about fun and excitement. Giving yourself this quality time is a great approach to boosting your energy level.
Something for everyone
It's a myth that the water theme park is just for kids and youngsters. Visiting a theme park offers you a day when you can play ball with your kids, simply relax near the pool, or swim. Of course, there are many high-altitude slides, a wave pool, and other entertainment activities.
Unlimited joy and memorable family experience
You cannot escape laughing or grinning after taking a fun-filled ride in theme parks. You can bring back your childhood and give your family a well-deserved time away from the regular hustle-bustle life. Together you can play, eat, laugh, and enjoy your tour of the water theme park.

Finding a water theme park tour package is not a problem; in fact, today there is a sheer abundance of options. Therefore, it is better to do a bit of research so that you can assure the happiness of everyone on your next theme park tour. Whether you are going with your bunch of friends or your big fat family, booking a water theme parks tour package is always good. So, doing a little bit of research always comes in handy when planning this kind of tour.