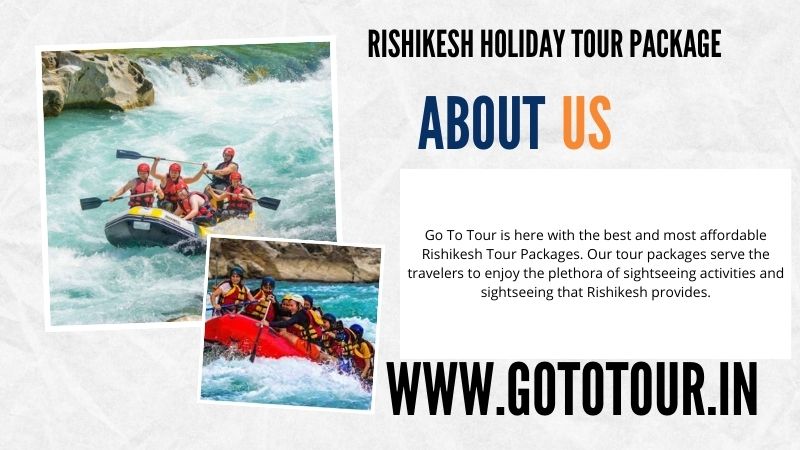 Rishikesh, nestled along the banks of the holy Ganges River in Uttarakhand's Tehri Garhwal region, is rich in mythical importance and boasts religious traditions related to Lord Vishnu, Lord Bharat, and numerous notable sages. But Rishikesh isn't just for spiritual searchers; adventurers may also partake in unconventional sports like white water rafting, cliff leaping, kayaking, and body surfing. Those looking to connect with nature can visit the gorgeous waterfalls of Patna and Neer Garhi. Of course, the majestic Maha Aarti - a fascinating and absorbing spiritual spectacle - cannot be missed.
During the warm summer months of March to June, temperatures can reach 36°C with high humidity. In contrast, the winter season, which runs from October to February, provides a chilly yet sunny reprieve, with temperatures dropping to a crisp 6°C - making these months perfect for a visit. Meanwhile, the monsoon season, which lasts from June to September, delivers a lot of rain and a lot of humidity.
Places of attraction in Rishikesh
There are many places in Rishikesh that one can visit. They are as follows:
● The Lakshman Jhula
● The Ram Jhula
● The Beatles Ashram
● The Trayambakeshwar Temple
● The Rishi Kund
● The Little Buddha Cafe
● The Parmarth Niketan Cafe
The finest activities that one can do at Rishikesh
One must indulge in all the activities that are as follows:
● The Ganga aarti at Triveni Ghat
● Rafting
● Parasailing and paragliding
● Trek
● Mountain biking
● The Flying fox
● The cliff jumping
● Kayaking
● The hot air ballooning
● Camping
● Visit Ayurvedic massage centers
● Yoga and meditation
Where can you participate in water sports in Rishikesh?
● For rafting, visit Brahmapuri, Marine Drive, and Kaudiyala.
● Brahmapuri is used for cliff jumping.
● Tapovan for Kayaking, Neer Gaddu for Rappelling, and Brahmapuri for Body Surfing
● Patna and Phool Chatti Falls are the greatest places to do waterfall trekking.
Well-known yoga and meditation centers in Rishikesh?
The best yoga and meditation centers in Rishikesh are as follows:
● Niketan of Parmarth:
● Swami Dayananda Ashram
● Ashram Phool Chatti
If you are a person who loves to shop then you can visit various markets in Rishikesh such as:
● The main market of Rishikesh
● The Lakshman jhula market
● The gole market
● The Ram Jhula market
● The Garhwal Wool and craft shop
Rishikesh is a city that is famous for yoga not only in India but around the world. People from all over the world come to rishikesh to learn yoga and meditation which helps in improvement of mental health. Furthermore, because of its proximity to the Ganges, it is well-known for its variety of adventure sports. Rishikesh is the place to come if you want to extend your views and learn about old Indian practices. It also has an adrenaline-pumping adventure if that's what you're looking for. Discover everything Rishikesh has to offer! Keeping all this in mind one can search for Rishikesh Holiday Tour Package and plan your trip. One just needs to take 3-4 days off from their work to enjoy everything in Rishikesh that is included in the package.