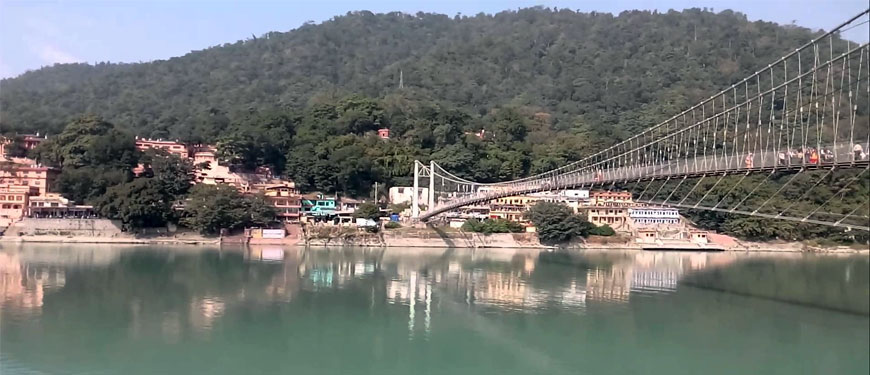 Rishikesh is the perfect destination for you to go to if you prefer visiting locations with a hilly backdrop. Southwest of Uttarakhand is where you'll find Rishikesh, a lovely and serene city. This location offers both kayaking and bungee jumping.

Rishikesh is after all known as the "Yoga capital of the world." The Ganges is beautiful, the chants of Hindu prayers are soul-stirring, the natural surroundings are rejuvenating, and the nerve-wracking experiences are just what the doctor ordered. This list will introduce you to the things to do in Rishikesh. Pack your bags and head out on holiday to Rishikesh to partake in the specified activities.

Rishikesh holiday tour package will help you to experience the best trip of your life.

Exciting Things to do in Rishikesh:

• River-rafting: A rubber boat is used for the activity of river rafting, which entails navigating rapids. It's an adventure-filled pastime that has become increasingly popular in India's adventure sports community. Due to its proximity to the upper Himalayas and the Ganges' passage through the city, Rishikesh is a very well-liked location for river rafting.
Due to its favourable location, people travel in droves to Rishikesh for this activity. Put river rafting on your list of must-do activities in Rishikesh if you're a visitor looking for an exhilarating excursion.

• Giant Swing: The huge swing operates on the same principles as bungee jumping. However, on a huge swing, a person's rope harness is tied to a holding point from where he swings, unlike bungee jumping, which is a free fall. Simply put, visualise the individual as a pendulum ball that is swinging from one end to the other.
Because the two activities are comparable, it is frequently done in the same location as bungee jumping. A Giant Swing expedition typically covers a distance of 1 to 1.5 kilometres. It's an exciting pastime that will pique your sense of adventure.




• Bungee Jumping: In Rishikesh, bungee jumping is a recreational activity that includes leaping from a high object while hanging from a rope harness, such as a vertical rail, a building, or a cliff. The jump and the rebound one experiences when they are bounced back and the rope is fully extended are what make it enjoyable.
A few years ago, it was first introduced to Rishikesh, making it a highly distinctive activity in India. This should be on your list of things to do in Rishikesh if you appreciate adrenaline-pumping activities.

• Visit Laksman Jhula: Another thing to do in Rishikesh at night is to stroll down Lakshman Jhula and take in the gentle wind of air that rushes by you, providing you with a much-needed breath of pure air that is becoming increasingly difficult to find in cities due to pollution. Simply take in the magnificent view of the vast river Ganga flowing below by standing in the middle of the bridge.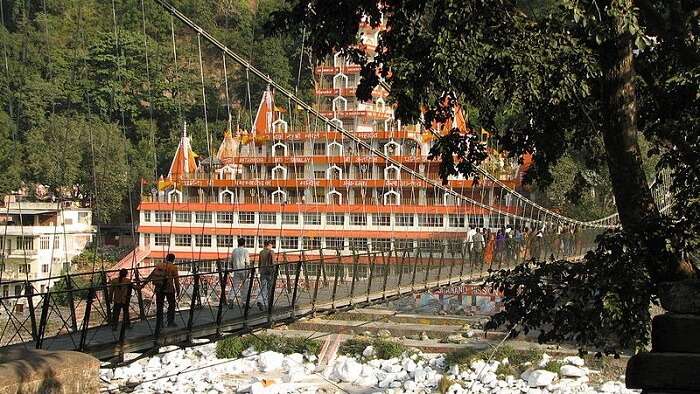 Lakshman Jhula is a suspension-built iron bridge that spans the Ganges. The bridge is crucial because it links the villages of "Jonk" in Pauri Garhwal on the east with "Tapovan" in Tehri Garhwal on the west.

Rishikesh holiday tour package also includes Triveni Ghat, one of Rishikesh's most well-known ghats, is a lovely location to view the nightly Ganga Aarti. According to folklore, the Ghat is where the Ganga, Yamuna, and Saraswati rivers meet, giving it special significance.
According to Hindu legend, a bath in the holy Ganga water close to the ghat will wash away all of your sins. The ghat is revered. After all, the Ramayana and the Mahabharata, two of our great epics, both reference this ghat.