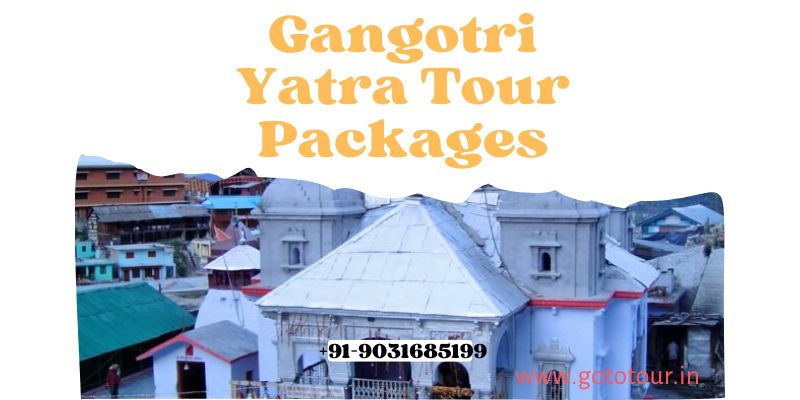 India is encircled by the great Himalayas in its North. There is no need to elucidate, how gracefully the north is speckled with alpine trees, and eye-alluring panoramic natural views. There are plenty of incredibly pleasing climates and incredible trekking opportunities. India has several hill stations like Kashmir, Leh, Ladakh, Sikkim, Himachal, and many more.


But the beauty and attractiveness of Uttarakhand are remarkable. Among countless beautiful spots of Uttarakhand, Gangotri holds special importance. This is because of its geographical magnificence and religious spirituality. Being significant among the Char Dhams, Gangotri is visited by countless devotees every year.
Numerous places in Gangotri hold extreme religious significance because it is believed to be the starting point of the holy River Ganga. You can select any Gangotri Yatra tour package to visit all the places in Gangotri. Below are some noteworthy destinations of Gangotri that you must visit while conducting a tour.
Gangotri Temple
The first place you should visit while conducting a tour of Gangotri is Gangotri Temple. As the name implies, Gangotri temple is devoted to the Goddess Ganga. This temple is considered to be the highest among all the temples situated there. This spiritual temple and surrounding areas offer a magnificent view of the dazzling Himalayas. The best part of this place is watching the sunrise and sunset here.


Ganges Glacier
The next noteworthy destination of Gangotri is the Ganges Glacier. Gangotri Glacier emanates at the northern pole of the Chaukhamba mountain range. It is one of the biggest glaciers in India. It is also the source of the holy River Ganga. The glacier terminus is Gaumukh which is a famous trekking point from Gangotri. Most Gangotri yatra tour packages include this place in their must-visit places.
Surya Kund
The next notable destination on our list is Surya Kund. It is nothing but a beautiful waterfall that is situated 500 meters from the Gangotri Temple. This place is extremely noteworthy because a rainbow is created every time the water plunges into the kund.
Kedar Tal
If you are planning to conduct a tour of Gangotri, then Kedar Tal is a must-visit for you. Kedar Tal is situated at a height of 4425 m above sea level. Kedar Lake is famous for its cool water flow and wonderful trek up. But before trekking, you need to take a local tour operator or guide along. Nice preparation is also a necessity for visiting this place.
So these are some notable places you should visit on the Gangotri tour. The very first requirement of booking any Gangotri yatra tour packages is to create a precise plan. Before booking any tour package, note down everything with detailed descriptions. Proper planning can help you to conduct your trip progressively. Book your mode of conveyance, hotels, and cars in advance.
While conducting a tour of Gangotri, do not forget to arrange your bags properly. Along with your fashionable clothes and accompaniments, it's necessary to take all the required accessories. Such as warm clothing and good-quality shoes, medicines, sunscreen, toiletries, etc. So these are some of the best methods of getting a Gangotri trip that can be ever-memorable. So, what are you waiting for? Follow our article and get a Gangotri trip like never before.